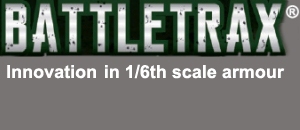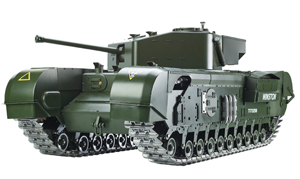 "It is hard to believe, but 8 years have passed since I agreed to assist Silver Crest Models in the design and testing of their live steam models. It all started with a Gauge 3 Britannia and, at a controlled pace, I assisted our suppliers to develop the engineering skills necessary for them to manufacture sophisticated 5" and 7.25" gauge models. Now we have built over 600 large scale live steam models.

The military model market is a new challenge and one with have been working on for the past 2 years. The same disciplines we have applied to the manufacture of live steam models are now applied to the military model range. As an award winning model maker I am delighted to have been involved in this new adventure. It is always a challenge to "go one better" and I feel we have achieved this. We will not rest on our laurels and will strive to make each new model better than the last"


Mike Pavie

Customer testimonial

"The Churchill Tank is absolutely stunning. I can't take my eyes off it. My order reservation is on its way!"

Mr P.B.
Hampshire

An Introduction to Battletrax.....
"Battletrax" is our registered trade mark for a new range of 1/6th scale military vehicles. Our models are innovative and exciting. Built primarily in aluminium and brass the models include substantial detailing as standard. All are delivered fully assembled and painted as illustrated in the photographs shown here, ready for the installation of your choice of RC. We intend to be adventurous in our choice of subject and we are launching this Autumn with a classic British tank and a Russian truck. We hope that this change of pace from the ubiquitous Tiger and Panther will find an enthusiastic following amongst the military modeller looking for a stand-out model with a difference. When we speak about "making a difference" this is a serious ambition. We want our models to have the "wow!" factor and in the accompanying pages we demonstrate why this is no idle boast. The 1/6th scale Churchill Crocodile has a working flamethrower. Our Katyusha missile firing lorry can fire off sixteen 9" rockets in as many seconds. Enjoy our new products. There is a whole lot more in development. Battletrax is changing the shape of 1/6th scale military modelling.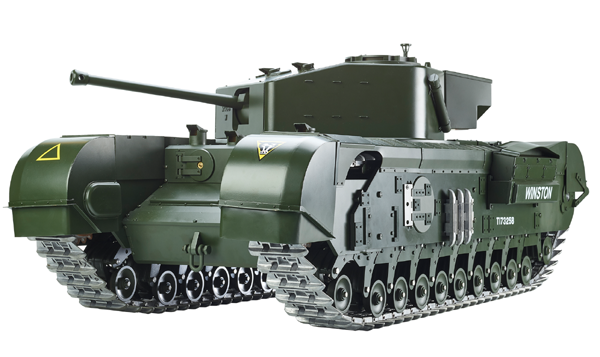 Unique design and great value.....

All our designs are unique and originated by Silver Crest Models. We aim to produce a quality working model that will provide a lifetime of good service. Models are delivered fully assembled and painted to a high standard. We provide a model that will take pride of place in your collection and be the head turner at get-togethers. For models of this quality and detail we offer outstanding value for money.



Limited production..........

Creating new models is time consuming and expensive. Typical lead time from the selection of a new subject to receipt of a "production standard" pilot model is 10 - 24 months. At this point we open the order book and invite customer reservations for a model from the production batch that is typically around 50 pieces. The advertising campaign runs for around 20 weeks at which time the model is usually sold out.

Traditionally hand built to order......

We only build models against a firm customer order. Models are all built by traditional methods. Certainly batch production and the employment of CNC machining centres can deliver some economies of scale, but this is a long way from what you could call mass production. Paint is hardwearing and applied by a stove enamel process. We know of no other manufacturer that can offer a similar combination of quality and value for money in a model that is delivered painted and fully assembled.

Staged payments spread the cost....

Your order can be secured by payment of a deposit followed by a number of staged payments as the build of your model progresses. The final staged payment is due on model completion before delivery. Payment is accepted by credit/debit card, bank transfer, or cheque. Although new to the 1/6th scale military market Silver Crest Models has, over the past eight years, established itself as the UK's leading supplier of large scale, ready-to-run, live steam models with over 600 delivered to date. Our aim is to replicate the success we have enjoyed in the live steam market in the RC 1/6th scale tank market. Take a look at our new products now.